Clocking Out, Episode Two
---
Tommy Jeffers hates his job. So he is getting fired.
Clocking Out, Episode Two: An Old Fashioned Standoff
Tommy, Lenny and Paul find themselves in an old fashioned western standoff.
Written and Produced By Christian Monzon.
Directed by Jason Weissbrod.
Produced By Staci Lawrence.
---
Our Blog (clips, essays and fun stuff from around the web)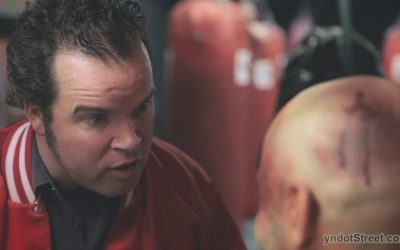 Billy Tupper Episode #5: He Sneezed Out A Tooth . . . The gym fight doctor shares war stories while patching Billy up after his first three fights. Impressed by Billy's grit and determination, Doc gives Billy some important contacts in the local business community....
read more