Clocking Out, Episode Three
---
Tommy Jeffers hates his job. So he is getting fired.
Clocking Out, Episode Three: Chicken Fights Gorilla
Giant chicken fighting a gorilla. Scuba gear coffee service. Sumo Uno. Light saber battle. Breakroom luau. Tommy's plan continues.
Written and Produced By Christian Monzon.
Directed by Jason Weissbrod.
Produced By Staci Lawrence.
---
Our Blog (clips, essays and fun stuff from around the web)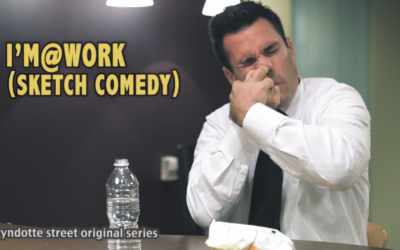 I'm@Work . . . Now On Amazon! Our sketch comedy series about your weird office building is now available through Amazon. Office gossip takes a weird turn, a nose hair pulling contest gone horribly wrong, the receptionist plays the keytar . . . and that was the worst...
read more