I'm@Work, The Busy Executive
---
I'm@Work – The Busy Executive.
Sketch comedy featuring Brynna Campbell and Ned Hosford.
Written and Produced by Christian Monzon and Adam Fike.
Directed by Adam Fike.
Director Of Photography, Mark Ryan.
---
INT. RECEPTION AREA – DAY
The RECEPTIONIST answers the phone.
RECEPTIONIST: How may I help you, sir?
EXECUTIVE (ON PHONE): I can't find my glasses.
RECEPTIONIST: Look down, is everything in focus?
EXECUTIVE (ON PHONE): Yes.
RECEPTIONIST: They are on your face.
EXECUTIVE (ON PHONE): Ah. Good. Also, my stomach feels funny. I might be catching something.
RECEPTIONIST: You're hungry again. There's an executive luncheon in an hour. Pizza in the conference room.
EXECUTIVE (ON PHONE): Pizza! We hear heavy breathing. The receptionist looks worried.
RECEPTIONIST: Are you okay sir?
EXECUTIVE (ON PHONE): Yep, just fogging up the computer monitor to write that down. Pizza. Conference room. One hour. I do love pizza. I'll put a heart for that. Save some time.
RECEPTIONIST: Great. Congratulation on your latest promotion, by the way.
EXECUTIVE (ON PHONE): About darn time, isn't it?
END
---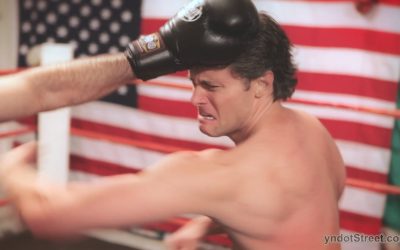 Billy Tupper Episode #7 So Long As There's Pancakes . . . Billy faces an old foe while coming to terms with his past and the tragic birthday party accident that lead to his fighting career. Join Billy, the world's sweetest, dumbest, most enthusiastic fighter as he...
read more