I'm@Work: The One-Up Daves
---
I'm@Work – The One-Up Daves.
Produced by Christian Monzon.
Written and Directed by Adam Fike.
Director of Photography Mark Ryan.
Featuring Zack Beseda and Steven Randolph.
---
INT. OFFICE BREAK ROOM – DAY
Two guys named DAVE eat lunch. Dave #1 pulls out a nose hair. Boing. It's long.
Dave #2 studies it. He digs deep. Boing. His is longer.
DAVE #1: Nice. I can do better. Dave #1 digs deeper. Boing. It's even longer. He smiles.
Dave #2 centers himself. Takes a deep breath. Boing. The longest yet.
DAVE #2: Ha! Beat that!
Dave #2 picks up an empty coffee cup and walks toward the office kitchen, leaving Dave #1 to contemplate his nose.
Behind him, Dave #2 hears a loud POP. He turns. Dave's eyeball dangles from a thick nose hair.
DAVE #1: Dave. Can you call me an ambulance?
END
---
Our Blog (clips, essays and fun stuff from around the web)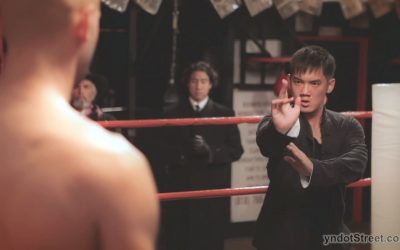 Billy Tupper Episode #4 Thanks Coach . . . Billy thinks back to some good advice from Coach, which he immediately ignores. Worried, Baby Doll decides to find out more about these trained killers. Join Billy, the world's sweetest, dumbest, most enthusiastic fighter as...
read more