I'm@Work, Water Cooler Talk
---
I'm@Work – Water Cooler Talk
Sketch comedy featuring Christopher Gardner, Ashley Harris, Alessandro Mastrobuono and B. Owen Robinson.
Written & Produced by Christian Monzon and Adam Fike.
Directed by Adam Fike.
Cinematographer, Mark Ryan.
---
INT. OFFICE BREAK ROOM
Three GUYS at the office water cooler.
GUY #1: I don't believe it.
The NEW GIRL walks past them.
NEW GIRL: Gentleman. The New Girl and Guy #2 do a poor job of hiding their affair. The Guys watch her go.
GUY #2: Believe it. And a bet is a bet. Twenty bucks. Pay up.
GUY #3: Nice. Haven't seen talent like that around here since . . . oh, sorry.
GUY #1: No. No. Go ahead. I can take it. Guy #1 holds out a twenty dollar bill.
GUY #3: . . . since your ex-wife quit.   Guy #2 takes the money from Guy #1.
GUY #2: Hey. Too soon. Jeez. Besides, for what it's worth, Linda was way better in the sack.
Guy #1 grabs his twenty back and storms off.
GUY #2: What?
GUY #2: Nothing. You were right. Too soon.
END
---
Our Blog (clips, essays and fun stuff from around the web)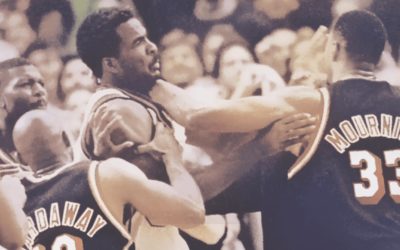 There's more at www.yndotStreet.com . . . Original sketch & series, live comedy & music and a whole lot more. Subscribe for a free bonus link from our variety show! Click below to watch out new promo . . .
read more