I'm@Work, Are You Hiring?
---
I'm@Work – Are You Hiring?
Sketch Comedy Featuring Brynna Campbell and Ned Hosford.
Written and Produced by Christian Monzon and Adam Fike.
Directed by Adam Fike.
Director Of Photography Mark Ryan.
---
INT. OFFICE – DAY Phone rings.
The RECEPTIONIST answers.
RECEPTIONIST: Good morning. How may I help you?
CALLER: Hello. I'm calling to see if you're hiring. What's the name of your HR person?
RECEPTIONIST: Farnozad Owen Shokati Juntsburg.
CALLER: How do you spell that?
RECEPTIONIST: I use letters.
CALLER: Excuse me?
RECEPTIONIST: You are excused.
CALLER: Who am I speaking to?
RECEPTIONIST: Who am I speaking to?
CALLER: Does your company know you talk to people on the phone this way?
RECEPTIONIST: No. But when I called them looking for a job I knew the name of the person I wanted to talk to. Silence.
CALLER: I'll call back.
RECEPTIONIST: We'll be here.
END
---
Our Blog (clips, essays and fun stuff from around the web)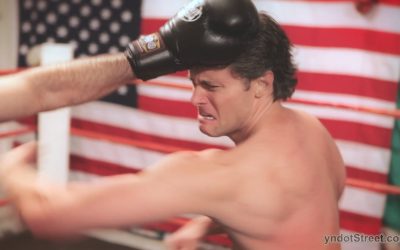 Billy Tupper Episode #7 So Long As There's Pancakes . . . Billy faces an old foe while coming to terms with his past and the tragic birthday party accident that lead to his fighting career. Join Billy, the world's sweetest, dumbest, most enthusiastic fighter as he...
read more