Naked Man Comedy Series, Episode Four
---
The Naked Man Comedy Series. In a world full of danger, a hero arrives. But why is he naked?
Naked Man, Episode Four: A Naked Proposition (or) You're A Nasty Naked Young Man
Produced by Christian Monzon Written.
Written and Directed by Adam Fike.
Director Of Photography, Mark Ryan.
---
Our Blog (clips, essays and fun stuff from around the web)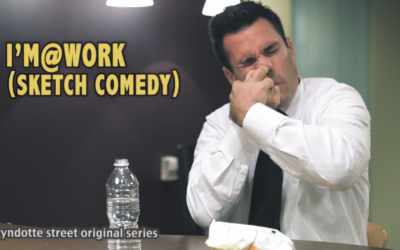 I'm@Work . . . Now On Amazon! Our sketch comedy series about your weird office building is now available through Amazon. Office gossip takes a weird turn, a nose hair pulling contest gone horribly wrong, the receptionist plays the keytar . . . and that was the worst...
read more