Naked Man Comedy Series, Episode Eight
---
Naked Man Episode Eight
The Naked Man Comedy Series. In a world full of danger, a hero arrives. But why is he naked?
Produced by Christian Monzon and Adam Fike.
Written and Directed by Adam Fike.
Director Of Photography, Mark Ryan.
---
Our Blog (clips, essays and fun stuff from around the web)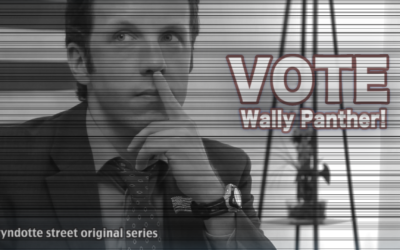 Vote Wally Panther . . . Now Streaming! Join Candidate Wallace Panther as he brings his core values to Amazon. The misguided product of AM radio and wealthy grandparents, Wally wants your vote. Office to be determined. (Satire) Click HERE to check us out  . . . or...
read more