Stand-Up Comedy Cavalcade, Part Two
---
Wyndotte Street Variety Show Standup Comedy Cavalcade – Part 2.
Featuring B. Owen Robinson, Tamra Brown, Franklin Marshall III and Laura Mannino.
Produced by Christian Monzon & Adam Fike.
Director of Photography: Peter Castagnetti.
---
Our Blog (clips, essays and fun stuff from around the web)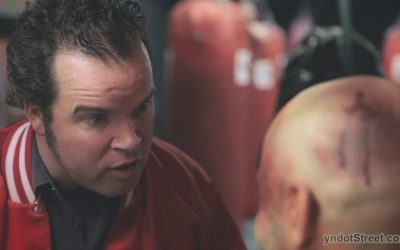 Billy Tupper Episode #5: He Sneezed Out A Tooth . . . The gym fight doctor shares war stories while patching Billy up after his first three fights. Impressed by Billy's grit and determination, Doc gives Billy some important contacts in the local business community....
read more