Clocking Out, Episode Five
---
Tommy Jeffers hates his job, so he's getting himself fired.
Clocking Out Episode Five: What is Tommy's dream girl doing in the lobby?
Written and Produced By Christian Monzon.
Directed by Jason Weissbrod.
Produced By Staci Lawrence.
---
Our Blog (clips, essays and fun stuff from around the web)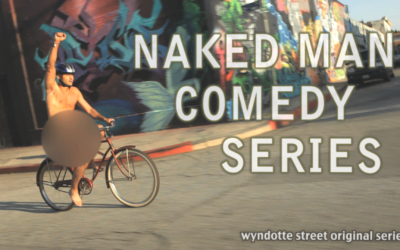 Naked Man . . . Now Streaming On Amazon! In A World Full Of Danger, A Hero Arrives. Trapped elevator riders, bank robbery hostages, a lost love, a street full of onlookers. All asking the same question: But why is he naked? Click HERE to check us out  . . . or search...
read more