Stand-up Comedy Cavalcade, Part One
---
Wyndotte Street Variety Show Stand-Up Comedy Cavalcade – Part One.
Featuring B. Owen Robinson, Zack Beseda, Laura Mannino and Steve Randolph.
Produced by Christian Monzon & Adam Fike.
Director of Photography: Peter Castagnetti.
---
Our Blog (clips, essays and fun stuff from around the web)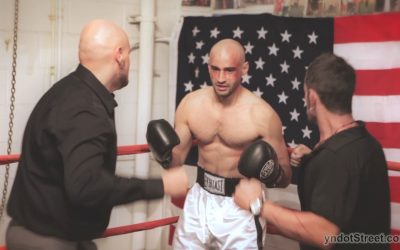 Billy Tupper Episode #6 That's Where I Learned To Fight . . . Mid-punch, Billy's mind returns to a traumatic childhood party. Meanwhile, the impatient mob boss takes matters into his own hands. Billy Tupper is the world's sweetest, dumbest, most enthusiastic fighter....
read more